Apple iPhone 8 Plus – 256GB – Certified Refurbished – Price in Kenya & Specs
KShs35,999
Weight: 202 g
Display: 5.5 inches
RAM: 3 GB
Storage capacity: 256 GB
Colors Available: Gold, Space Gray, Silver and Red
Description
Product Overview
This iPhone 8 plus smartphone makes everything you do quicker, easier, and more fun. It is driven by an A11 Bionic chip with six cores and 64-bit architecture that has the power to run through any complex task you throw at it. Thanks to the 256 GB internal space, you can install loads of games and apps without worrying about the device running out data space. This Apple phone comes preinstalled with iOS 11 that is one of the most advanced operating systems in the world. It is simple to use and offers maximum security to your private content with the help of high-end technologies and intuitive features.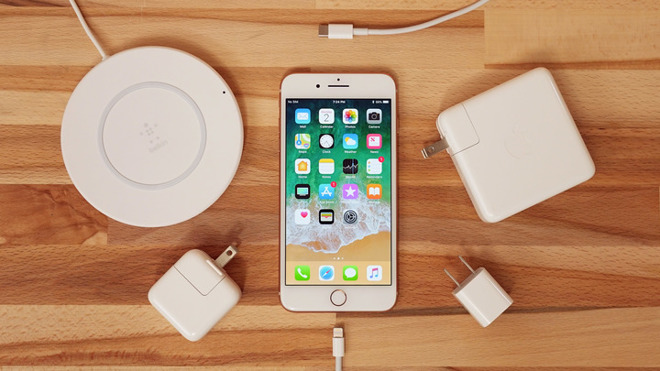 Appealing & Chic Features
All the more, this device is equipped with a 12MP rear camera that uses a F/1.8 aperture to capture excellent low light pictures. The rear camera with its optical image stabilization feature will let you enjoy an amazing photographic experience. Furthermore, the 7MP HD camera gives you a crystal clear video calling experience, while letting you capture glamorous selfies. This device is dust, water, and splash resistant. Whether you are building a presentation, exploring photos or watching movies; the 4.7inch Retina HD display has the size and detail to bring them to life. Furthermore, the TouchID is built into the home button and offers incredible responsiveness so that you can complete all your tasks easily and quickly. This Apple iPhone 8 flaunts a sleek and compact design that allows you to carry it anywhere you want. Available in an elegant golden shade, this Apple device looks appealing and chic.
Super Intelligent A11 Bionic Chip
The iPhone 8 runs on A11 Bionic, which is better than its predecessor in many ways. It features four efficiency cores and two performance cores that are up to 70 percent and 25 percent faster than the A10 Fusion chip respectively. This chip manages its enormous processing prowess intelligently so that the system works swiftly while using less power. Furthermore, this chip takes AR games and apps to a new level of fluidity and realism.
All-Glass Design
This Apple device features a glass-covered front and back that accentuate its overall appeal while making it sturdier than ever. All the more, this phone is reinforced with a laser‑welded steel foundation and a color‑matched, aerospace‑grade aluminum band that looks just gorgeous and give this iPhone 8 a premium look. It is precisely engineered to resist dust, splashes, and water so that you can use it any weather condition.

Spectacular Display
This smartphone flaunts a 4.7inch, Retina HD display equipped with a True Tone technology, a wide color gamut, and 3D Touch to provide you brilliant and immersive viewing experience. A wide color gamut and color accuracy make everything on the screen look more vibrant and lifelike. All the more, the True Tone technology automatically adjusts the onscreen white balance to match the color temperature of the light around you. The screen looks great from almost any angle, thanks to the Dual‑domain pixels.
High-end Cameras.
Take stunning shots with the device's high-end cameras. The 7MP front shooter with wide color capture, Retina Flash, auto image stabilization, and advanced pixel technology takes drooling self-portraits. The next‑gen HEIF compression technology allows you to shoot high-quality videos and pictures at half the file size than before. All the more, this Apple phone features a 12MP rear camera with an F/1.8 six‑element lens and an optical image stabilization feature. It has a faster, larger sensor, a new color filter, and deeper pixels that enhance the picture quality.
Wireless Charging
Say goodbye to the wired charges as this Apple iPhone 8 is designed to provide you a seamless wireless charging experience. It lets you charge your device with wireless charging stations and mats in airports, cafes, and hotels around the world.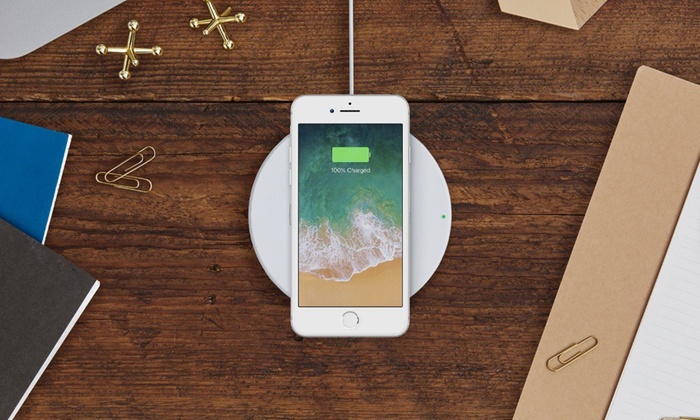 General Specifications
A11 Bionic chip with 64-bit architecture
Neural Engine, iOS 11, upgradable to iOS 13.2
Embedded M11 motion coprocessor
Retina HD display
256 GB
You can also check the price in Kenya of iPhone 8 plus 64 GB
Specification
Additional information
| | |
| --- | --- |
| color | Black, Gold, Red, Space Grey |