Vision Plus 65" Frameless 4K Ultra HD Android TV, Netflix-Price in Kenya
KShs69,000
VISION PLUS 65" FRAMELESS 4K ULTRA HD ANDROID TV
65" 4K ULTRA HD ANDROID TV
FRAMELESS TV
ANDROID TV
WI-FI
NETFLIX
YOUTUBE
E-SHARE
OPTIMISED CONNECTIVITY
DVBT2S2 BROADCASTING
DOLBY AUDIO
E-SHARE
ULTRA SLIM
RECORD TO USB
USB CONNECTION
HDMI CONNECTION
Description
Bigger is better with Vision Plus. Come experience the finer details of life with our 65'' 4K resolution TV with a new frameless design. Quality sound and great contrast both give you a fantastic viewing experience. Multiple connectivity and innovative technology places you in full control of your home entertainment, running on Android OS.
Ultra HD (4K) Resolution
Take your viewing experience to the next level!
Enjoy more with a frame-less and ultra slim TV design. The Vision Plus 65" Frame-less Flat Screen TV runs on Android OS and delivers incredible 4K razor-sharp picture quality.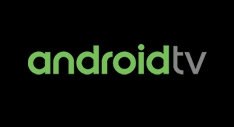 ​
​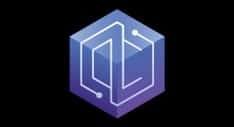 ​
​
​
ALL IN ONE ULTRA HD SMART TV
The new vision plus 65″ frameless smart is a wifi-enabled high definition tv at incredible value that lets you enjoy all internet services on your tv. Our smart module allows you enjoy a customized browser and popular apps like youtube and netflix with wireless connectivity. vision plus 65″ frameless flat screen is your all in one ultra hd smart tv delivering amazing 4k crisp picture. Running on android, all your movies and streams become reality using wifi on popular apps like youtube and netflix. Dolby sound just adds to the awesomeness.
FRAMELESS DESIGN
Bigger is better with Vision Plus. Come experience the finer details of life with our 65'' 4K resolution TV with a new frameless design. Quality sound and great contrast both give you a fantastic viewing experience. Multiple connectivity and innovative technology places you in full control of your home entertainment, running on Android OS.
Comes with a free wall bracket and a 1 year V+ care warranty.
TECHNICAL SPECIFICATIONS
Display    
Screen 65"
Aspect Ratio 16:9
Resolution 2160p
Memory
1GB RAM
8GB Internal storage
Connectivity
3 HDMI input
1 PC audio in/ earphones
2 USB
1 VGA AV RF Features Digital DVB‎T2 Free to Air
Power 100-240-50/60 Hz
1 Optical out port
Additional Features
Android OS
Dolby Audio
4K Resolution
Frameless Design
Optimized connectivity
DVB T2
DVB S2
Record to USB
​
Android OS
Dolby Audio
4K Resolution
Frameless Design
Optimized connectivity
Vision plus 65″ frameless smart TV